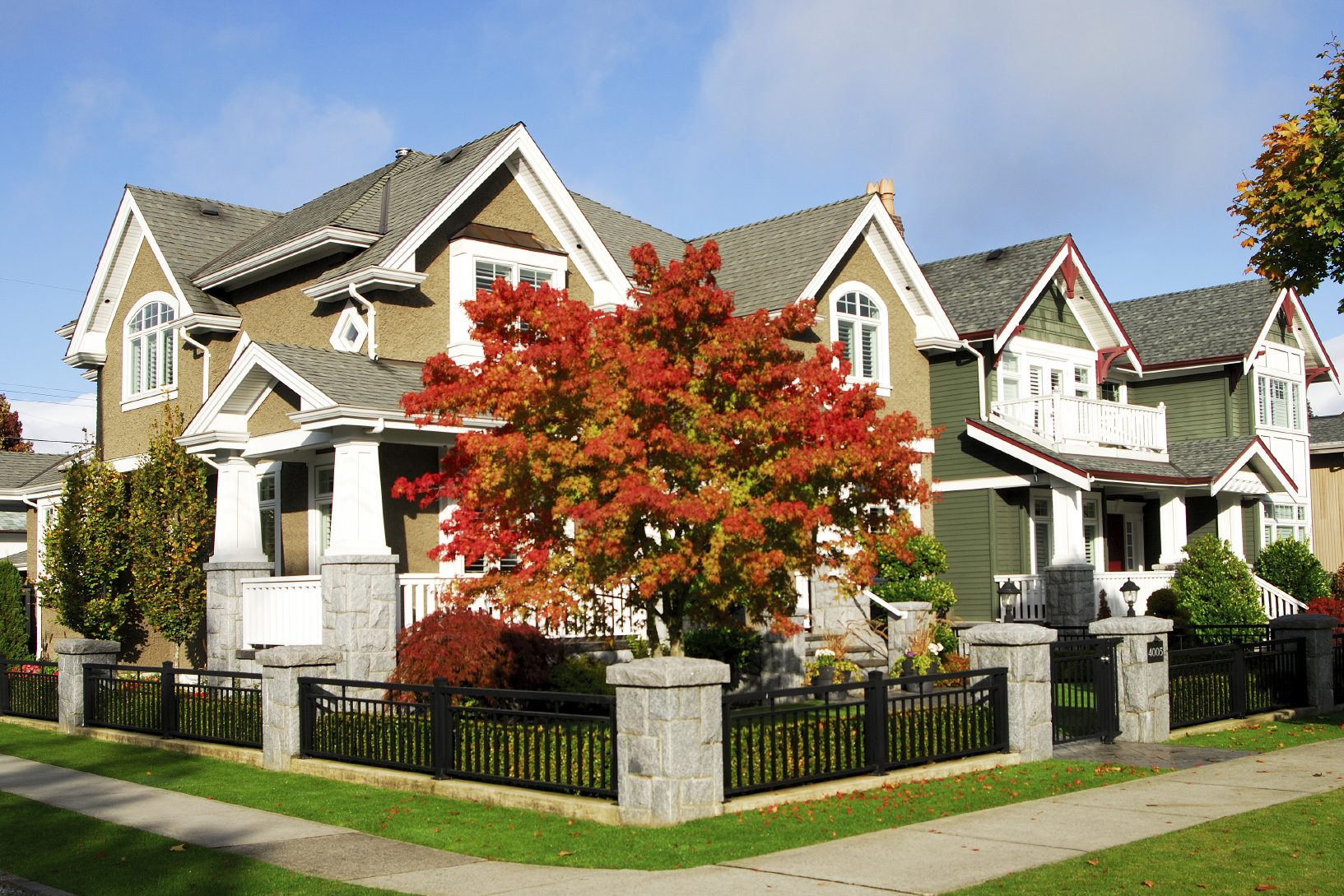 You know it, I know it — winter in the Midwest is not the best time to be outside, especially if you have to clean or fix something like your garage or garage door. That's why it's very important to finish up important outdoor preventative maintenance now, so you're not working in the cold during the middle of winter.
With our four fall garage maintenance tips below, you'll be worry-free as you approach freezing cold weather!
Clean Up
While we've still got a good amount of warm sunshine, give your garage exterior a cleaning. A power washer or hose work great with mild soap and water to get rid of dust and dirt.

Wash the garage floor to get rid of any fluids, dirt from the road, or stains that may be building up.

Once the leaves have all fallen, clean out the gutters and downspouts. Ensure all joints and brackets are tight.
Get Organized
Straighten up everything in your garage and keep an eye out for any problems — mold, bugs, concrete damage, etc.

Wherever you keep various seasonal items, get them out and ready — leaf blowers, rakes, snow blowers, shovels, etc. Everything you think you'll need for the upcoming winter months. While you're there, put away anything you've been using over the summer.

Test and make sure your fall and winter gear is working properly! You don't want to find out your snow blower is out of commission right when you need it!
Lubricate
Be sure the tracks and rollers operate without any issues, use a silicone-based lubricant.

Pay close attention to the torsion spring above the door – lubrication is very important!

It's also a great idea to spray all moving parts with lube, to help create quiet, reliable operation.
Insulate
Protect yourself from broken or busted pipes by covering and/or insulating all exposed pipes in the garage.

Double check that your weather stripping and seals are in-tack and not worn out. These parts help keep your garage warmer and prevent moisture from getting in.

Consider adding or replacing insulation to your garage door if it's not already insulated.
Fall is the perfect time to prepare your garage for an easy winter! The freezing cold is not time to be fixing a broken roller, that's for sure! If you have any questions, Overhead Door Company of Garden City is more than happy to help! Contact us today for a service appointment or give us a call 620-275-4602.
Call Overhead Door Company of Garden City today!
620-275-4602
http://overheaddoorgardencity.com/wp-content/uploads/2016/09/fall-home2.jpg
1089
1633
ohd_edzk65z5
http://overheaddoorgardencity.com/wp-content/uploads/2018/01/ohd_garden_city_wc_logo_tm.png
ohd_edzk65z5
2016-09-20 15:44:23
2016-09-20 15:44:23
4 Garage Maintenance Tips this Fall