Halloween — the best time of the year to make everything look and feel a little spookier! Your home and yard are the great decorations spots, but have you thought of decorating your garage door too?! Simple additions can really up the of spook of yo ur home.
We've browsed the web for some of the best ideas! Below are our favorite Halloween garage door decorations!
Haunted House
Turn trick or treating into a scary adventure! Transform your every day garage into a space that causes screams — a haunted house!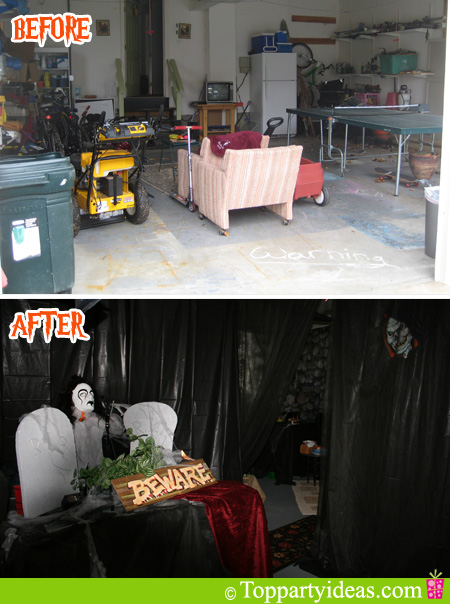 Garage Fire Trap
Many people fear being trapped somewhere! These easy garage decorations turn windows into the only escape method. Paper and tape are all you'll need!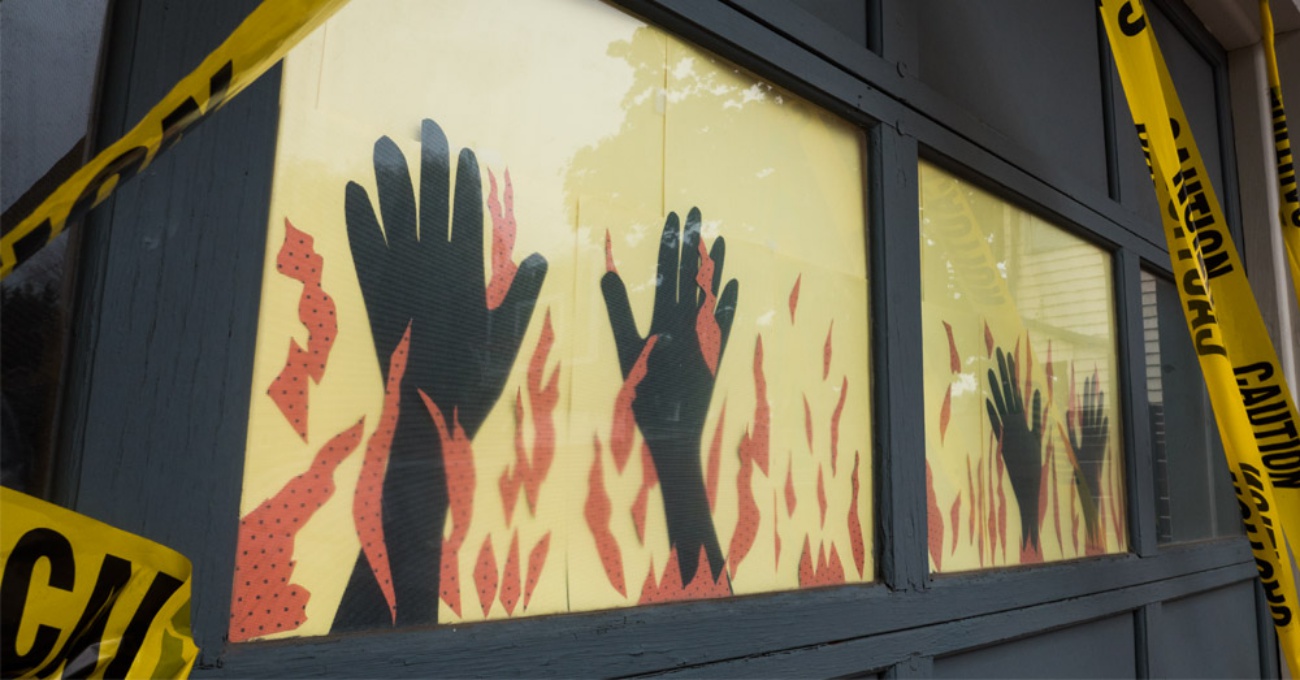 Monster Mouth
What's spookier than a monster? A huge, house-size monster with a mouth the size of a garage! All you need to do is paint a tarp!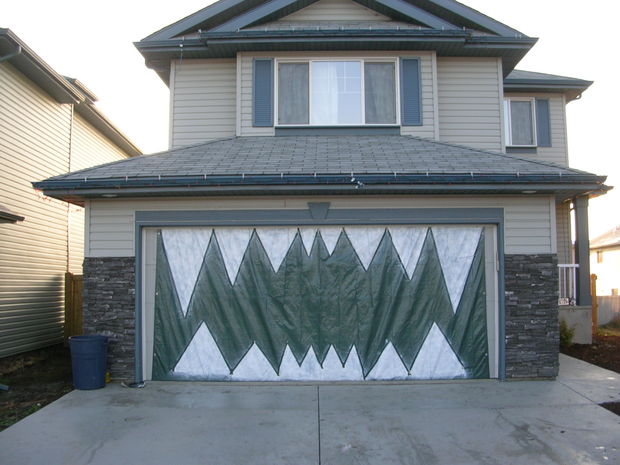 Bats & Cats
Black cats and bats are two things you don't want to see on Halloween, and the perfect tools for scares! Spook the kids with cloth tape and cutout foam!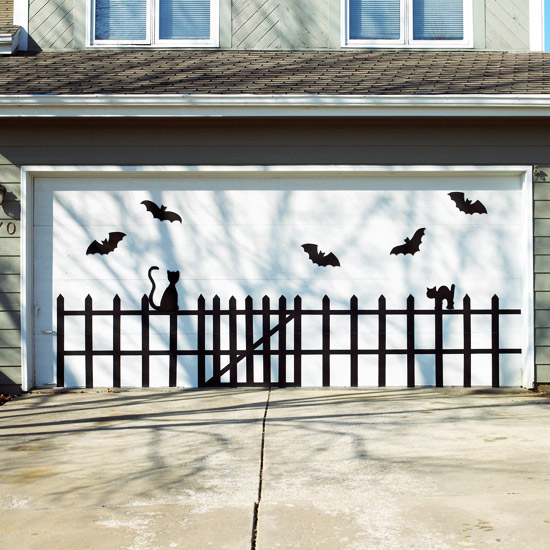 Tombstones
Tombstones in the yard are  scary, but a garage filled with ghosts?! These tombstones give the illusion of a morgue! If you have a metal garage, these tombstones can be easily attached with magnets.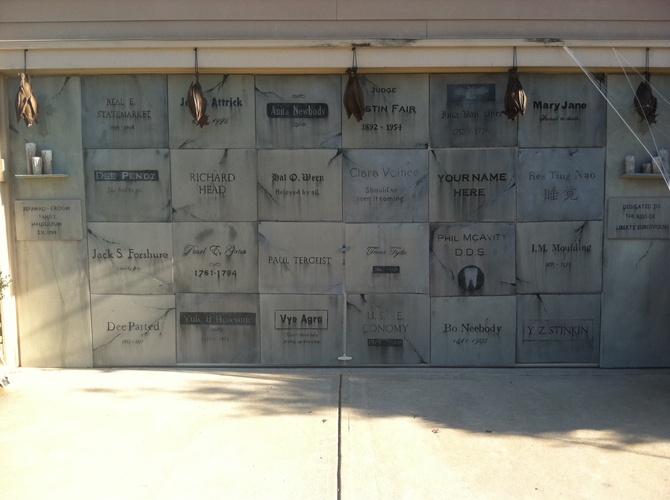 Jack Skellington
The Pumpkin King wants to help you scare anyone who cares to look! All you need is black vinyl or construction paper and a little tape and you'll transform your garage into this scary guy!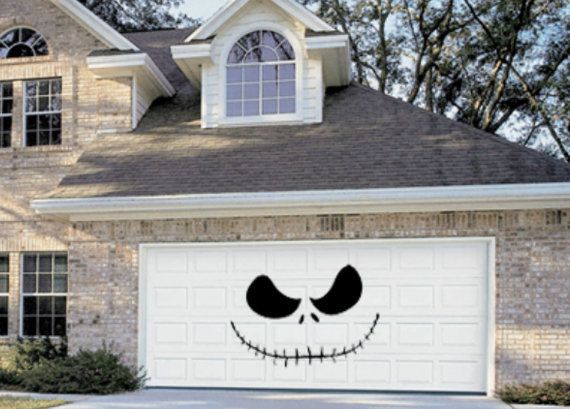 Spiderweb
Spiders are scary no matter what, but if they're giant?! Extra spooky! Turn your garage into a spiderweb with giant spiders for easy scares!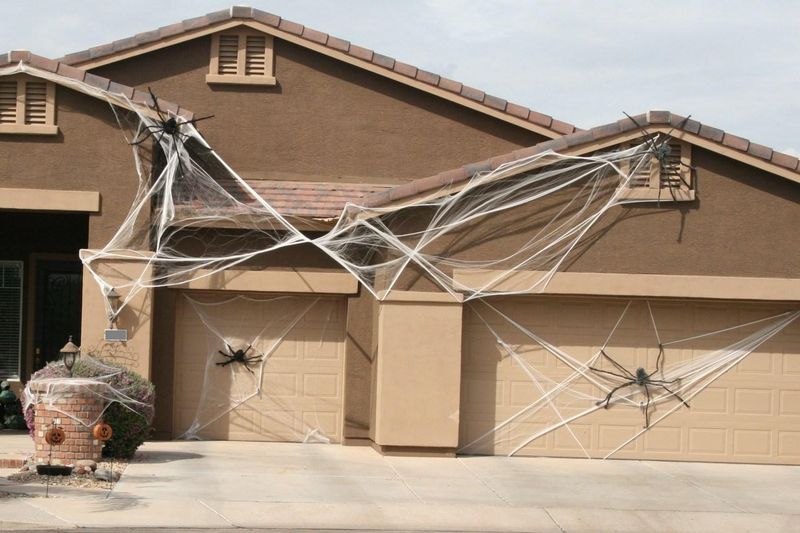 Halloween is right around the corner and these Halloween garage door decorations can take your home from spooky to down right scary!
For your garage needs, tune-up before winter, or any other questions you may have, call Overhead Door Company of Garden City today, 620-275-4602! Or contact us for a service appointment!
How will you be decorating your garage door this year??
http://overheaddoorgardencity.com/wp-content/uploads/2016/10/Hallows-Monster-Mouth.jpg
465
620
ohd_edzk65z5
http://overheaddoorgardencity.com/wp-content/uploads/2018/01/ohd_garden_city_wc_logo_tm.png
ohd_edzk65z5
2016-10-17 21:21:04
2016-10-17 21:23:07
7 Spooktacular Halloween Garage Door Decorating Ideas