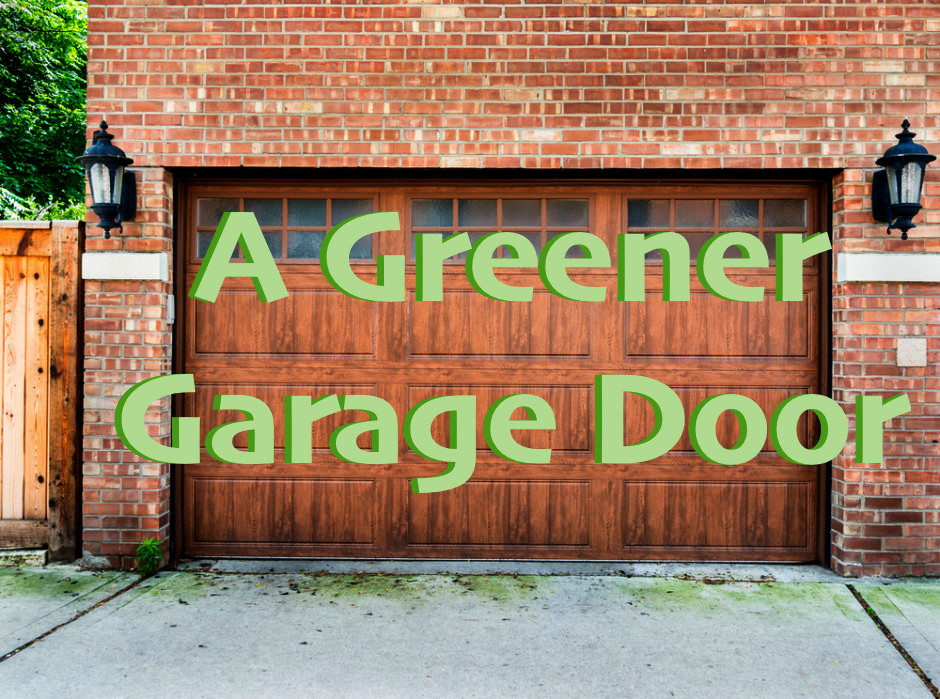 When you think of your garage, do you view it as an extension of your home or just a cold room  that houses your vehicle and extra things? If you said the latter, you're not alone. Did you know you can easily increase the efficiency or make your home more green by updating various parts of your garage?Improving the efficiency of your garage will lead to a more cost effective home. Who wouldn't mind saving a little money heading into the new year?
Having a green garage, and thus more green in your pocket, is probably more simple than you think! Below are a few suggestions to get you on your way to saving money and energy and being eco-friendly!
Update Light Fixtures. Many homes are still using traditional light bulbs and fixtures. Unfortunately, with the outdated technology, they consume way more energy than is necessary for lighting. To begin, change out any fixtures more than five years old, then replace old bulbs with LED lights. LED lights last longer and will save you tons of money down the line.
Insulate Doors and Walls. Insulation improvements to all doors, walls, windows, etc. inside the garage will make a very noticeable difference. Many older homes, and some newer homes, were built without insulation on the garage door or in the walls of the garage. Unless you have modified these yourself there is a good chance your garage does not have any insulation — that's why your garage doesn't stay at an even temperature. This task is fairly inexpensive and easy. EnergyStar recommends insulating doors and walls with R-values between 13.5 and 17. Learn all about R-value, here!
Seal Cracks/Overlooked Areas. Adding caulk as a sealant to a few problem areas around the garage can make a real difference. An area to focus on is the connection between the walls and the floor. Over the years, as things move, spaces form which allow air in and out. Be sure that there is updated weatherstripping around the door frame as well as on the bottom of the door. If you need help with your door seal, we've got some tips for you! Finally, seal any cracks on the floor of the garage.
Handle Hazardous Materials Safely. Many people keep hazardous products in their garage well past their expiration date. Unfortunately, this can create risks of spills, off-gassing, and poisoning to your family, yourself, and the environment. Here is where to go to dispose of these unwanted goods in Garden City. If you plan to keep them, it's important to keep them on high shelves, out of reach of children and pets, be sure they are tightly sealed to prevent any accidents.
Taking the time to make your garage greener and more energy efficient will increase your comfort, reduce energy use, and prevent environmental damage. Overhead Door Company of Garden City can help. Call us today 620-275-4602 for greener garage practice help! Or contact us and let us help you with your garage door needs!
Call today! 620-275-4602
http://overheaddoorgardencity.com/wp-content/uploads/2016/11/Energy-efficient-garage-door.jpg
699
940
ohd_edzk65z5
http://overheaddoorgardencity.com/wp-content/uploads/2018/01/ohd_garden_city_wc_logo_tm.png
ohd_edzk65z5
2016-11-28 19:08:46
2016-11-28 19:18:04
Green Garage, Greener Pockets