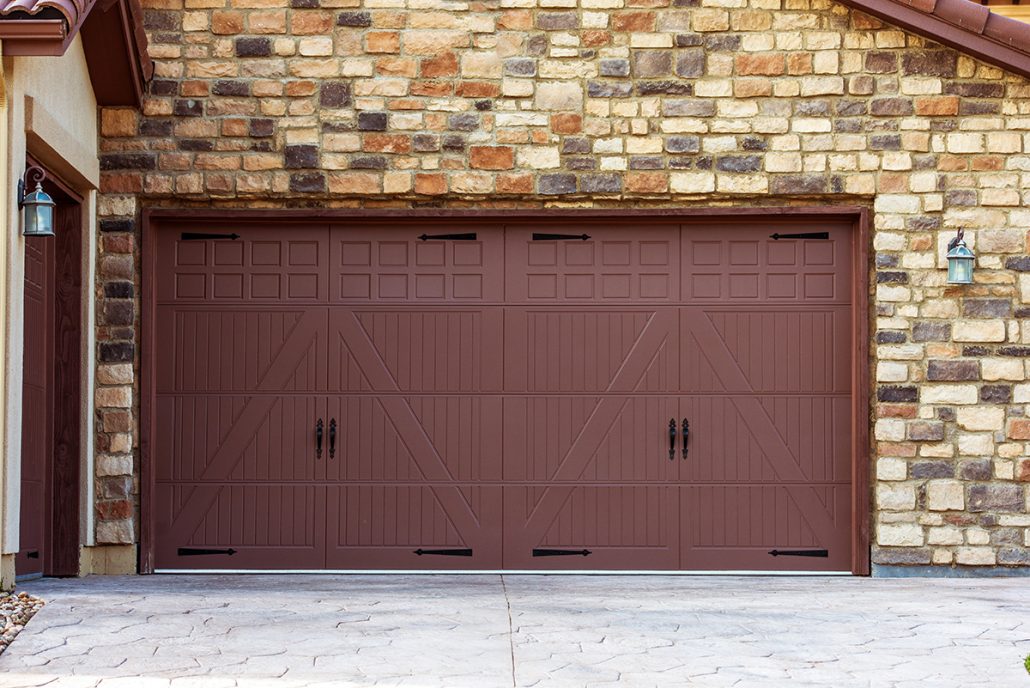 A beautiful garage door can make a statement. A poorly painted or old garage door does the same. Is your garage door looking a little under the weather these days? Many garage doors just need a new coat of paint or a different color to have it looking as good as new. Here are a few tips from your garage door experts.
Pick a color that will complement your home. You might try pulling a color from the outside of your house. Perhaps you have brick and you can pull in a color from there. A nice accent color can really make the home pop. Test the color on the door before you paint the entire thing, just like you would inside or outside the home.
Try our Garage Door Designer. You can upload a photo of your current garage door and play with different colors and designs. This will help you see exactly what your garage door can look like!
Talk to someone in the paint department. There are many different brands of paint out there. It's not a bad idea to speak with a paint professional at a hardware store. He or she might recommend a certain type of exterior paint that will keep longer, considering you're painting something that will have to withstand the weather. Keep in mind that you want to use a primer first or a paint that has primer mixed in with it.
Add dimension to your door. There are many different ways that you can paint your garage. Some people use multiple colors or one single color for the entire garage. A lot of garages have panels. You could paint the interior of the panel a different color as the rest of the garage to offer a three-dimensional look.
Allow us help you! If you're not in the mood to paint your garage, you can always replace it with a new or updated door from overhead door. We offer several different looks and can help you pick exactly what you want. Upgrading your garage door is not a bad idea and can offer a big facelift to your home.
Before you paint tip: After you choose the color or colors you want, make sure you start with a very clean surface. Take a sponge or dry cloth and make sure your garage is free of dust and debris. Do not skip this step because you do not want all of the dirt mixed in with the paint. Use a sanding sponge to even out any spots, where necessary.
Whether you are purchasing a new garage door with a different color or painting over your current garage, make sure that you love it. Pick several different colors, test them out and see what you prefer. You can also drive around the neighborhood and find a similarly colored home to yours. See what other people are doing. This can help you generate a lot of fun ideas. You can also use our garage door app.
It might seem like a daunting task, picking the perfect paint color and painting your outside garage door. But once it's done you'll understand how important it is to have a beautiful garage door. Good luck and call us if you have any questions!
620-275-4602
http://overheaddoorgardencity.com/wp-content/uploads/2017/04/040317-Overhead-Door-GC-Painting-Garage-Door-Tips.jpeg
801
1200
ohd_edzk65z5
http://overheaddoorgardencity.com/wp-content/uploads/2018/01/ohd_garden_city_wc_logo_tm.png
ohd_edzk65z5
2017-04-04 18:59:02
2017-04-06 15:26:58
Tips for Painting Your Garage Door