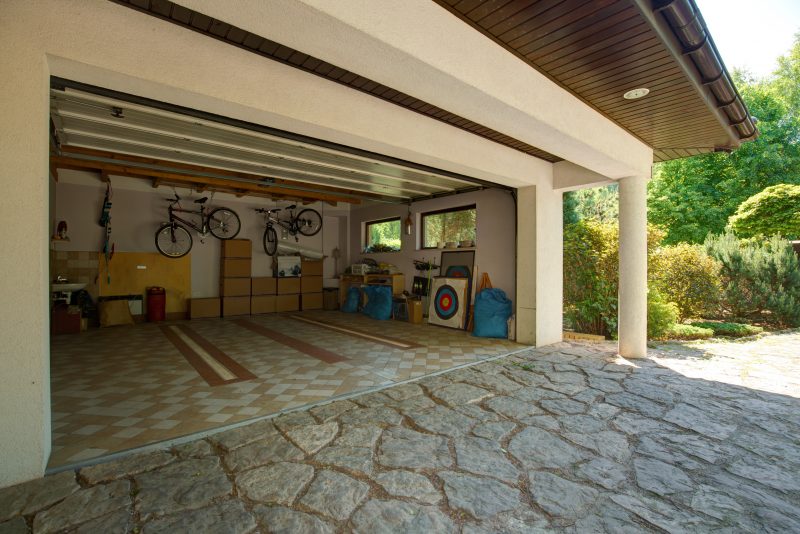 The garage door is an essential part of the home. It's one of those things that we take for granted inside and out. Can you imagine not having a garage?
If you currently have a garage, take a moment to think about life without it. This might mean getting into a freezing cold or scorching hot car. How about all of the items you store in that space? Where would you put the lawn mower, bicycle and recycle bin? Now think about your garage and how big of a presence it has on your home. It's one of the first things people see when they pull up to your house. Does it add curb appeal or make people cringe?
Just like many things in life, we might take a garage for granted. Think about living in an apartment when having a garage is a luxury. Now you have a home and a garage that needs to be appreciated – and maybe upgraded.
In 2017, take the time to upgrade your garage space. It's such an important part of the home that you can really make it amazing. Here are a few ways that you can upgrade your garage:
Purchase a

new garage door

– There are many different residential garage doors available, from modern aluminum to classic wood. We've got you covered with stunning garage doors that will add value and curb appeal to your home.
Get a

quiet and durable door opener

– A loud garage door can indicate a problem. Allow us to come out and inspect your door. Having a garage door shouldn't be a nuisance. Instead, it can be a wonderful and appealing addition to the home.
Purchase a

door report remote

– This advanced remote will tell you when your garage door is properly closed. You'll never have to wonder again!
Paint

the outside of the garage – A nice paint job might be all you need to make the garage door look great. Try out our garage door design app to see what your door will look like with new colors and/or features.
Replace stripping

– It might be time to replace weather stripping to help keep out the cold and hot temperatures.
Get new springs

– Replacing tension springs can be a dangerous job. Leave this one to us. We can assess the current state of your springs and decide if it's time to get something new.
Put a keypad on the outside of the door

– Never get locked out again!
Replace the windows on your door – Are your garage door windows looking warn? Are they thin and flimsy? It might be a good idea to purchase a new garage door with higher quality windows.
Upgrading your garage door won't cost as much as other upgrades in the home. It can also add value that people can see simply by driving by! Give us a call if you are interested in showing your garage door a little appreciation this year.
620-275-4602
http://overheaddoorgardencity.com/wp-content/uploads/2017/02/AdobeStock_86698797-e1487080694226.jpeg
534
800
ohd_edzk65z5
http://overheaddoorgardencity.com/wp-content/uploads/2018/01/ohd_garden_city_wc_logo_tm.png
ohd_edzk65z5
2017-02-14 14:04:07
2017-02-14 14:04:07
Ways to Upgrade Your Garage in 2017