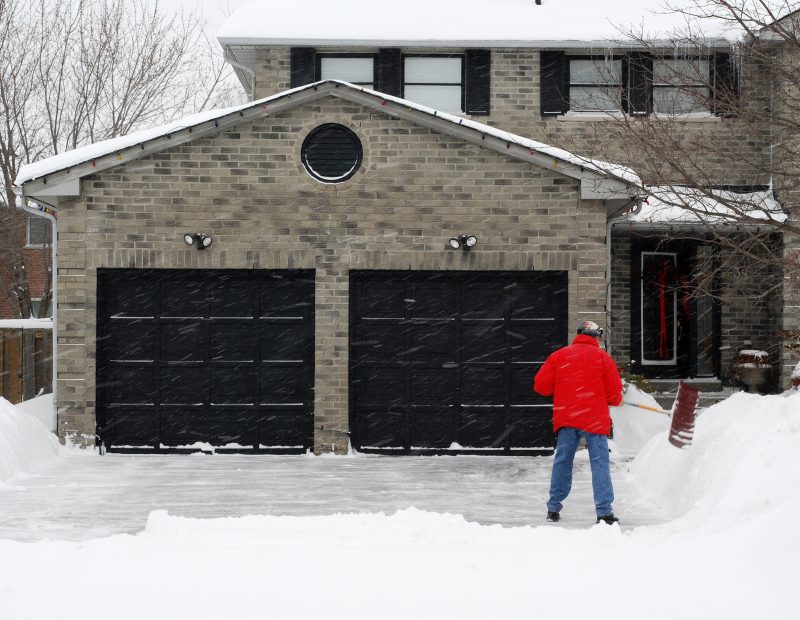 There are many things to keep in mind when it comes to the winter weather and your garage. The garage door is the largest entry into your home, so it's important to keep it and its functionality at the forefront of your mind. As you think about winter weather and your garage, keep these quick tips in mind.  
Some of these easy guidelines will serve as reminders and some might surprise you. If you have any questions, feel free to give us a call. We are always happy to help!
Quick Tips to Keep in Mind in the Colder Months
Keep space heaters out of the garage.

We know you might be itching to work in the garage or want to clean it out, but using a space heater has been found to be dangerous in many cases. If you choose to use one, be extra cautions of water on the floor. And don't forget to turn it off.
Consider upgrading your door or winter garage door maintenance.

You might want to increase your garage door insulation or weather stripping for added efficiency. That's where we come in! Give us a call to schedule an appointment.
Be proactive with new remote batteries.

Replace your garage remote batteries so you don't find yourself without a working remote when the temperatures drop.
Leave the dirt in the garage.

Winter is a messy season, at least in some parts of the country. Remember to put a floor mat in the garage at the entry door so you do not track in anything unwanted. During the summer, you might consider leaving your shoes in the garage itself.
Be aware that snow outside could mean lots of water in the garage.

If you can scrape off any snow from your car before entering the garage, it might be a good idea. This helps you avoid falls and water damage.
Do not warm your car in the garage, even if the door is open.

Pull your car out of the garage if you want to heat it up before you go. Having the garage door open doesn't prevent carbon monoxide from entering the home. It's best to make sure the car is nowhere near an opening to the home.
Call us for a winter-weather tune up.

The colder months have a way of making garage doors act up, especially if you have an older one. Call us for a winter tune up. We'll take a look at all moving parts and any weather stripping.
Utilize your garage space as much as you can.

There are many things that you can pull in from outside that might be better off stored in the garage; like firewood or water hoses. Take a look underneath the deck or around the outside of the house and place those important items in the garage. Consider putting items in a tote and off the garage floor.
Enter the home through the front door.

It might sound silly, but consider parking your car in the driveway some days. Entering the home from the front door and not the garage door allows less cold air to come into the home. 
Check all garage door openings.

Does your garage door have windows? Is there a crack at the bottom of the door when it is closed? These are both things to check for during the colder months. It's important not to let in any extra cold air.
Do you have any other garage door winter recommendations to share? Connect with us on our Facebook page and join in the conversation. You can also contact us at 620-275-4602 for more information or to schedule an appointment with one of our trained professionals. We hope to hear from you soon!  
http://overheaddoorgardencity.com/wp-content/uploads/2017/02/AdobeStock_5472138-e1485984253231.jpeg
620
800
ohd_edzk65z5
http://overheaddoorgardencity.com/wp-content/uploads/2018/01/ohd_garden_city_wc_logo_tm.png
ohd_edzk65z5
2017-02-06 10:00:21
2017-02-07 16:05:31
Winter Weather Garage Reminders