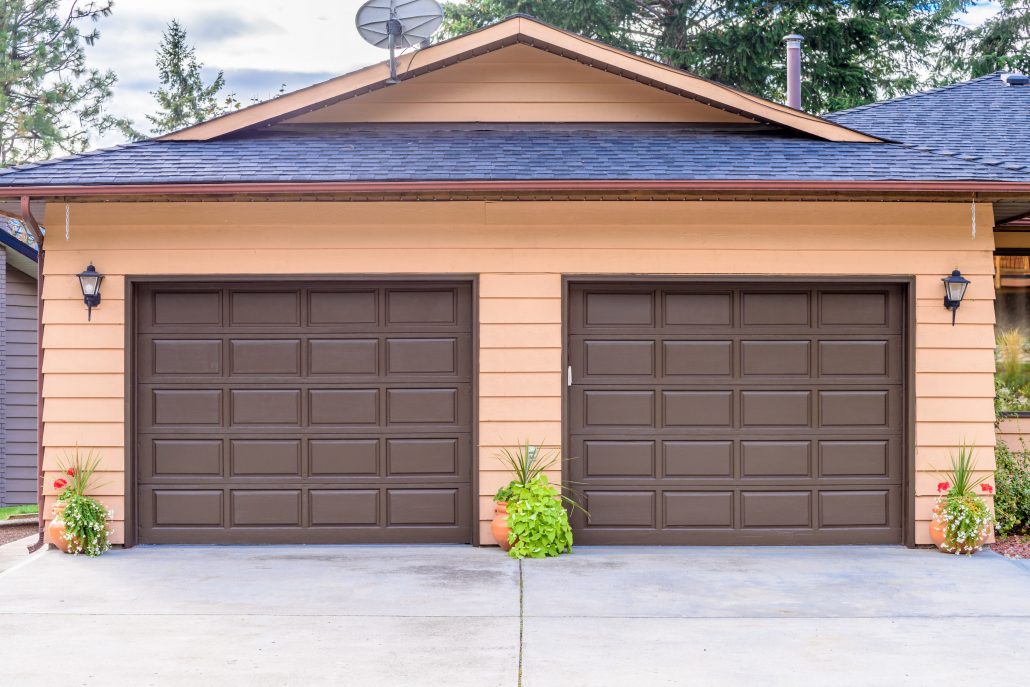 You have probably seen the wind blow leaves all around your yard. Have you experienced stronger winds, as well, that slam your door or can knock over deck furniture? Varying weather patterns can bring strong forces that you will not want entering your cozy home. Let us show you what you need to know about garage door wind resistance.
As your garage door is one of the largest entryways into your home, it is a point where reinforced wind resistance makes for a stronger safeguard. At Overhead Door of Garden City we can introduce you to wind-rated garage doors, since wind is rather common. Most people have experienced strong gusts before, whether brief or prolonged.
What Can Happen
If strong winds can damage your door and find their way inside, you may find a whole mess of problems. Strong winds that make their way in could blow out windows while damaging structures and belongings. If the wind is strong enough, it could even tear the garage door out of its tracks. With enough force present, that heavy door can turn into a bulldozer of sorts that is out of control.
Design Options
So you might be convinced you should look into reinforced doors, but you really like the looks of your current door. We've got you covered. Our wind-rated garage doors come in a few different options including the Thermacore® models, Courtyard series, and Traditional Steel doors with style. We even build custom garage doors. More strength doesn't have to mean less style by any means! We understand that garage doors are large pieces, and most people like to see it flow with the rest of the house.
Bracing Your Door
While the door itself may come built to withstand stronger winds, we still recommend reinforcement when the wind really kicks it up a notch. Homeowners can install bracing-kits themselves – as long as the directions are carefully followed. This gives you the option of securing a few latches for added protection on the days your house, garage, and/or shed really need it.
Call us at Overhead Door of Garden City if you have any questions about garage door wind resistance or want to see what options you may have. We're happy to help!
(620) 275-4602
http://overheaddoorgardencity.com/wp-content/uploads/2017/11/OHDGC_110617_wind-resistance_sm.jpg
3635
5446
ohd_edzk65z5
http://overheaddoorgardencity.com/wp-content/uploads/2018/01/ohd_garden_city_wc_logo_tm.png
ohd_edzk65z5
2017-11-06 15:16:11
2017-11-06 15:24:59
Wind Resistance