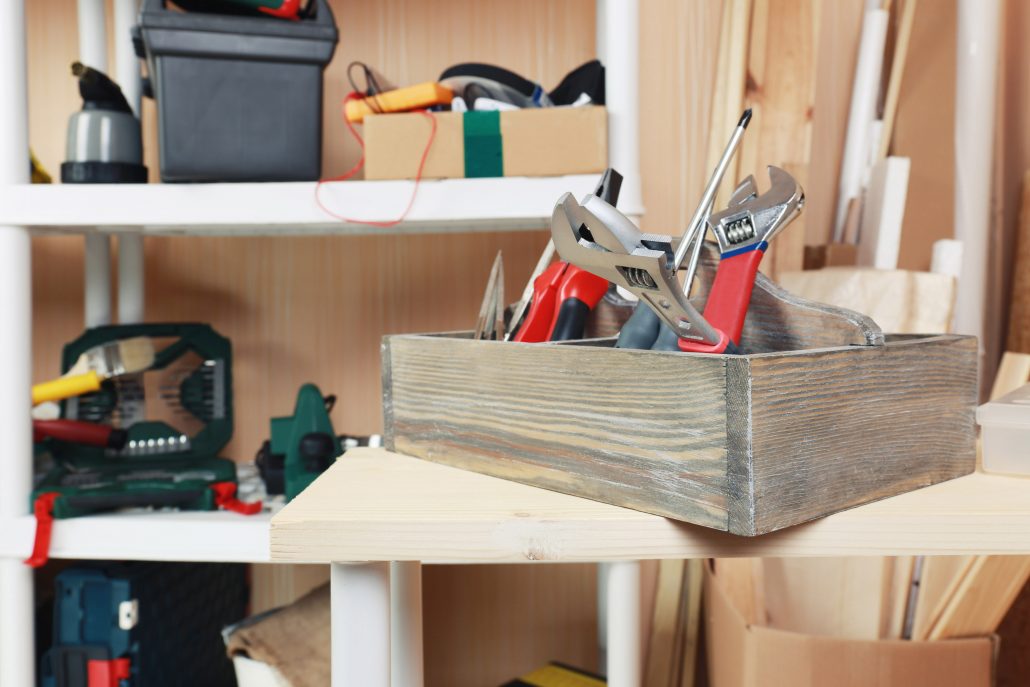 Have you ever thought about changing up things in your garage? Do you want to turn that simple storage space into something more? Before you grab your tools, let's look at the different routes you could go with renovating your garage.
Some of you may be looking to add some living space to your home, which could include a teenage hangout or man cave. Renovating your garage is a common way to expand living space. You will want to start by considering garage flooring options and insulation. Taking a little time to change the flooring, whether it's just part of the space or the whole area will really add the touch from turning it into a cold floor with storage to livable and cozy. The same goes for insulation. Better insulation will make the garage space a little more "livable" for the added living space.
For those of you who like to keep busy with hands on projects in the winter, you may have thought about having an indoor workshop space. You can always save room to park your car, too, with a little planning and space saving tips. Foldable workbenches and pegboards might be just what you're looking for to have your ideal garage workshop. Consider epoxy or rubber coatings for the flooring in these areas, as well.
Maybe you're ready for an at-home office. Your garage may be just the right place to do a little renovation to make this work.  You will want to incorporate tile, hardwood, or carpet in your planning for this professional space. Consider two different options to separate the office from the rest of your garage. Adding windows for the office and an entry door for clients is recommended, too.
Even if your garage is simply a catch-for-all, you can still change it up by maximizing space with storage systems. If you've dreamed of doing a bit more with your garage, it's time for a little renovating. If you have any questions, or would like to install a new door as a part of your remodel, call our professionals at Overhead Door of Garden City.
620-275-4602
http://overheaddoorgardencity.com/wp-content/uploads/2017/10/OHDGC_102417_Renovating.jpeg
3648
5472
ohd_edzk65z5
http://overheaddoorgardencity.com/wp-content/uploads/2018/01/ohd_garden_city_wc_logo_tm.png
ohd_edzk65z5
2017-10-24 14:55:10
2017-10-24 14:58:09
Renovating Your Garage