As many of us know, many women dream of an elaborate walk-in closet. Is there an equivalent for men? We notice that man's corresponding walk-in closet is a well-crafted garage. Whether he's a gearhead, green thumb dad, or do-it-yourself-er, there's no better gift than an awesome space that dad can call his: the garage. Father's Day is almost here so now is your chance to get the garage into shape for the special dad(s) in your life.
The perfect gift for Dad doesn't have to be a huge, complicated show. It should be something that shows you care and are grateful for him! If your dad spends lots of time working in the garage, here are a few great gift ideas!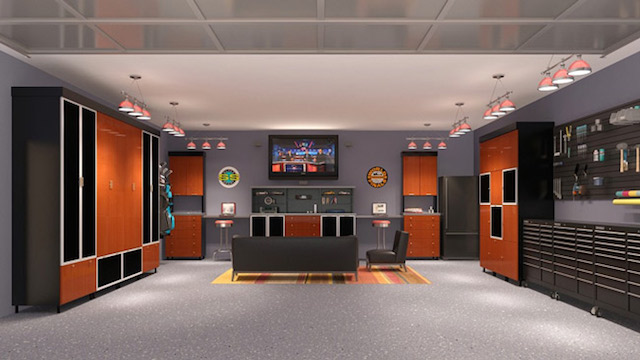 1. Give it a good cleaning
Dad is constantly working, he's got quite the honey-do list of things to get done around the house. What he sometimes may not have time for is the cleaning and pick-up that goes along with always having a project. A great way to show Dad you're thankful for all his hard work is to give the garage a good cleaning. This could mean sorting his tools, washing the floor, organizing different parts, etc. A clean garage makes for a very happy dad — if he knows where everything is at. It may be best to do this with Dad's help, you don't want to throw away anything that may be important!
2. Add some decorations
Your dad may treat the garage as a man cave. A place of relaxation, chainsaws, cars, and man stuff. If this sounds familiar, your dad may need some man cave regalia. A sign, poster, table, koozies, blanket, etc. Everyone should be able to look and immediately know the garage is your dad's man cave, without any doubts.
3. Add to the collection of tools
Simply put, a man never has too many tools in his garage, no matter what. He may not use all the tools regularly, but they have their time and place! That way, no project will be put on hold due to lack of needed tools. Dad can even help the neighbors with their projects! Check into the project(s) Dad is working on and see if he has all the needed tools or if any are outdated.
4. Car detailing
If your dad is a car guru, chances are he's got a vehicle or two parked in the garage ready for work! The perfect gift will be automotive themed, especially a part for one of his cars. Summer has arrived and a deep clean and detailing for your dad's car will be the perfect start to a summer filled with pools, lakes, and road trips!
5. New garage door or opener
If your dad is always using the garage, it's very important that the door and opener are safe, insulated, and functional for all the projects happening inside and outside. A new garage door and/or opener are gifts that will keep on giving for years and years! Whether your dad uses the garage for all his DIY projects, a man cave, tool collection, car workshop, etc. a brand new garage door and/or opener is a great upgrade.
If you're planning on surprising Dad with one of these great ideas and need a new garage door, call Overhead Door Company of Garden City for your garage door needs! 620-275-4602 or contact us for a service appointment!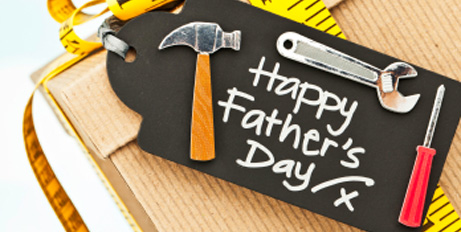 Happy Father's Day from everyone here at Overhead Door Company of Garden City!
http://overheaddoorgardencity.com/wp-content/uploads/2016/06/Fathers-day2.jpg
232
461
ohd_edzk65z5
http://overheaddoorgardencity.com/wp-content/uploads/2018/01/ohd_garden_city_wc_logo_tm.png
ohd_edzk65z5
2016-06-13 19:59:30
2016-06-13 19:59:30
Father's Day Gift Ideas