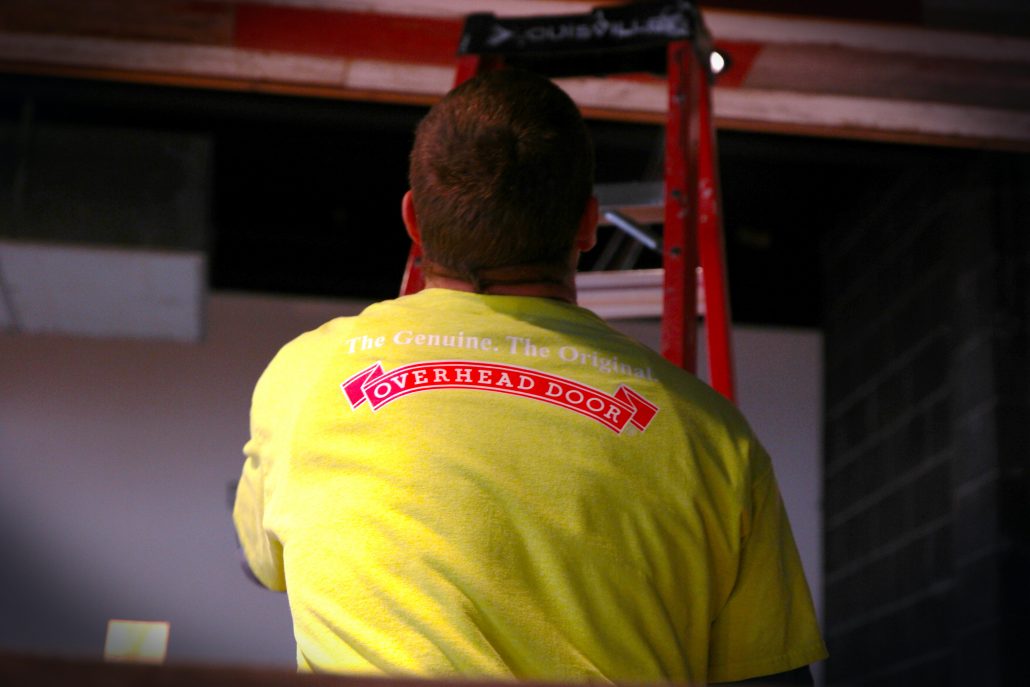 The garage door may be a complex mechanical unit, but annual maintenance doesn't have to be complicated. Yearly garage door maintenance is not only important for keeping your garage door in good shape, but also for keeping you and your belongings safe.At Overhead Door Garden City, we would like to provide you with a simple checklist for your yearly garage door maintenance.
The Basics
Watch and listen while your garage door opens and closes. Watching and listening to your garage door open and close will reveal any areas that need to be fixed. Pay attention to whether or not your garage door is operating smoothly or if it rattles and jerks. Listen for grinding or squeaking noises. Noises like these could be evidence of imbalances, deterioration, or even rust.
For loose bolts and brackets, tighten with a socket wrench. Lubricate moving parts: use a low temp grease on the opener's chain and a spray lubricant on springs, hinges, rollers, and tracks. Check your cables, rubber weather stripping, and any other moving parts for wear and tear. These basic steps alone will increase the life of your door.
Checking the Balance
To test your garage door balance, disconnect the opener by pulling the release handle. Once you are able to lift the door manually, raise it about halfway. If the garage door stays where it is, your balance is safe, if not, the counterweight system is imbalanced. Fixing the balance in your garage door should be left to a professional. The cables that lift your garage door also should only be adjusted by a professional; high-tension cables can severely harm anyone who improperly tampers with them.
Photo Eye Sensor and Reverse Mechanism
Your garage door opener system should have both infrared sensor and safety-reverse mechanism that should be tested each year. To test the infrared sensor, click your garage door remote to close the door and wave something in its path. The door should stop and reopen. To check your reverse mechanism, place a piece of wood on the ground in the path of the door. When the garage door touches the wood, it should reverse. If either test does not cause your garage door to stop and reopen, the door should be serviced.
With this checklist, you will ensure the longevity of your garage door unit and keep your home and family safe. Call Overhead Door of Garden City if you find yourself in need of a professional technician.
620-275-4602
http://overheaddoorgardencity.com/wp-content/uploads/2017/08/081417-OHDGC-yearly-garage-door-maintenance.jpg
4320
6480
ohd_edzk65z5
http://overheaddoorgardencity.com/wp-content/uploads/2018/01/ohd_garden_city_wc_logo_tm.png
ohd_edzk65z5
2017-08-14 08:46:09
2017-08-12 18:12:03
Yearly Garage Door Maintenance