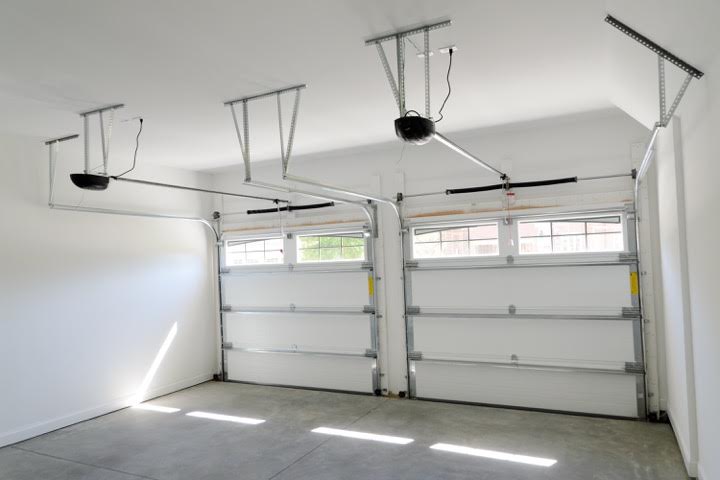 Many homeowners do not realize that they may be losing heat through their garage. While most families do not heat their garage like their living spaces, your garage can still affect your energy bill. With a few simple changes, your garage can be ready for winter. Lower your energy bill and upgrade your space with these garage improvements to help you save on energy costs.
Flooring Upgrade
Drab, grey concrete flooring and garages are synonymous to too many people. What many people do not understand is that the floor they want to improve is also decreasing their energy efficiency. When the temperature drops, concrete absorbs the heat in your garage. To prevent this heat drain through your floor, you can put down rubber flooring or outdoor carpet. Both are hardy enough to withstand the winter, and will look great in your garage!
Solar Panels
This may be an especially savvy investment, but it will save you greatly long term. If your garage does not have a room above it, you can install solar panels above it. This setup can take your garage completely off of the power grid, and reduce your energy costs. Technology for solar panels is constantly improving, making solar panels more affordable. Solar circuits are now even offered in the form of glass.
Seals
Before winter arrives in full force, it is important to seal all the cracks and hole in your garage. First, check the fit between your garage and its frame. The weather stripping between your garage and frame should be soft and responsive to the touch. If it is not, replace the strips that are worn down. If this still does not do the trick, call a professional at the Overhead Door Company of Garden City to check your garage door's balance.
Insulation
The most obvious way to improve the energy efficiency of your home is with insulation. But where do you need insulation? Many people elect to not insulate their garage since it is not a living space. If your garage is attached to your home, you will need to insulate the walls that your home and garage share, at the bare minimum. Otherwise, the heat in your home will flow directly into your garage, and into the winter. You can also choose to insulate your garage door, with one of our Thermacore® insulated garage doors.
A few garage improvements can help you save big on energy costs. Make the little improvements on your own, and when you need help, call the professionals at the Overhead Door Company of Garden City.
620-275-4602
http://overheaddoorgardencity.com/wp-content/uploads/2017/12/120417-OHDDC-garage-gift-ideas-2.jpg
480
720
ohd_edzk65z5
http://overheaddoorgardencity.com/wp-content/uploads/2018/01/ohd_garden_city_wc_logo_tm.png
ohd_edzk65z5
2017-12-04 20:17:41
2017-12-11 19:33:43
Garage Improvements to Help You Save on Energy Costs